Our Rating: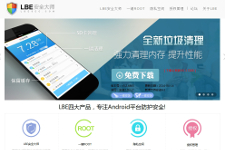 Details
Website: lbesec.com
Price: Free
OS: Android
Description
Privacy protection software for your Android device. Note you must have a rooted phone for this software to work.
Protect your privacy by controlling the permission of each application to access your sensitive data and also block malicious operation from malware and trojans
Proports to block unwanted network traffic.
Registration
Grab the free app here. Remember, your phone MUST be rooted.
Screenshots
User Reviews
LBE Privacy Guard User Reviews
PrivacyPulp
Average rating:
0 reviews