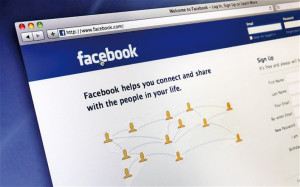 Campaigner and lawyer Max Schrems is once again taking on the social network giant.
In 2011 he forced the firm to reveal all the information it was holding on him.
When he discovered the 1,222 pages of information included details he thought he had deleted or had not consented to being shared, he lodged a complaint with the Irish data protection commissioner.
The case has since been referred to the European Court of Justice, but has already resulted in the firm restricting its use of facial recognition software and making it easier for members to find out more about the data held on them.
The latest action accuses Facebook of breaching European data laws, and violating users' rights through a number of new additions to its services. The legal case will assess the introduction of Graph Search, allowing users to track other members' activity on the site, external website tracking and big data analysis.
Mr Schrems also claims the company supports the US secret service's Prism surveillance system as exposed by whistleblower Edward Snowden.
Since Mr Schrems launched the campaign via europe-v-facebook.org, 7,000 users a day from over 100 countries have registered their support but the lawyer stated that he would be restricting it to 25,000 so as to verify each account.
Mr Schrems is demanding 500 euros ($667, £396) in damages for each of the first 25,000 people who signed up to the case.
If he wins he intends to share the money after delivering a 20% cut to a German firm that is funding the case.