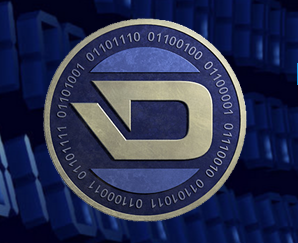 We're pretty sure you've heard of Bitcoins by now, right? The digital currency (or cryptocurrency) invented over 4 years ago by Satoshi Nakamoto which is now increasingly being accepted by online retailers of all types.
One of it's main attractions, to the privacy concious among you, is the ability to pay online anonymously for stuff. However Bitcoin is not as anonymous as many think.
Bitcoin's blockchain is used to keep track of everybody's balances and to transfer money from one bitcoin address to another and this "ledger" means anybody can freely view the account balances and transaction history of other people.
Whilst there are ways of making the purchase of Bitcoins themselves more anonymous the developers of Darkcoin believe their Darksend technology provides the ultimate in privacy protection.
"Darksend works by mixing up the digital fingerprints of many user's coins all together. Everybody still keeps possession of their own coins through the entire process, but the origin of those coins is obscured from any outside party."
Says core developer of Darkcoin, Evan Duffield.
And what's more, whereas the Bitcoin network takes up to an hour to transfer money and fully confirm it, Darkcoin is working towards an Instant Transaction confirmation system that should match the speed of credit cards.
However many of these developments are still in the beta phase and the price of Darkcoins has dropped dramatically to below $2 recently from highs of over $17 back in May.
With all digital currencies caution is certainly needed. The price people are willing to pay for privacy may not be high enough to factor in wild fluctuations in the cryptocurrencies markets.