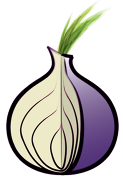 The Tor project's vulnerability has been exposed again following the shut-down of over 400 dark-web service sites, including Silk Road 2.0. (edit: 11-11-2014: Turns out it was 400 pages from 27 individual services)
The original Silk Road site was shut down in October 2013 but was replaced just 5 weeks later by a nearly identical site but that too has now been taken out.
Dark-web sites use anonymising tools like Tor and Bitcoin to trade in narcotics and other illegal material but it seems law enforcement agencies are rapidly catching up with the technologies used.
In a concerted and coordinated effort law enforcement agencies from 16 European countries, alongside counterparts from the United States, brought down several dark markets running as hidden services on Tor.
And Tor themselves have now issued a plea for help in finding out how law enforcement agencies managed to track its users and seize relays admitting they have very little information about how this was accomplished and that they don't have funding for improving the security of hidden services.
We reported earlier this year on other attacks on the Tor network and will keep you up to date with the latest developments. In the meantime we recommend using a no logs VPN service as the best way to protect your anonymity online.